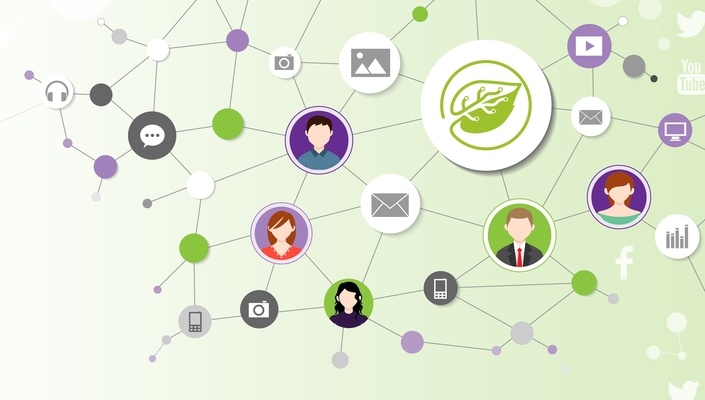 Course: Introduction to Netnography within LivingNethos (English)
Learn how to perform Netnography using the collaborative platform LivingNethos
There is a wide range of services to transform large amounts of data (Big Data) into visual information (Infovis) and strategic knowledge (Knowledge Discovery). However, in the Age of Information (Overload), giving context and meaning is essential for obtaining strategic knowledge on crucial issues in an increasingly complex business ecosystem.
In this context it is imperative to integrate disciplines that are essential to understand the contemporary world:
Data science: provides data segmentation and structure to generate predictive models.
Network science: detects relationship patterns that underlie the interactions between influencers.
Netnography: provides the context and meaning needed to understand the relationship patterns mapped through digital media.
LivingNethos is a collaborative knowledge discovery platform resulting from the integration of these three disciplines.
Course goals
To introduce trainees in the use of collection, visualization and analysis techniques for network data.
To introduce trainees in the use of Netnography and Digital Ethnography techniques for the study of digital behavior.
To train participants in the use of the collaborative discovery knowledge platform LivingNethos.
Your Instructor
Antropólogo Organizacional e Netnógrafo especialista no mapeamento digital de ecossistemas comportamentais, revelando redes de influenciadores e monitorando tendências, campanhas, movimentos comportamentais e oportunidades de inovação.
Presidente do Tree Intelligence Institute. Co-fundador e CEO da Tree Intelligence, que aplica Ciência de Redes, Ciência de Dados e técnicas de Netnografia para áreas como: RH, P&D, MKT, Sustentabilidade e RP.

No início da sua experiência acadêmica, Ignacio trabalhou com microcréditos credits (México), Movimentos Sociais (Argentina) e comportamento agrícola (EUA).

Frequently Asked Questions
How long will I have access to the course after enrolling?
After enrolling in the course you have unlimited access to the course materials for as long as you want. Note that online tutorials will only be available between the start and end dates of the course.
What are the benefits of taking this course?
You will learn to do netnography of influencer networks on specific issues on digital platforms (Facebook, Twitter and Blogs). But more importantly, you will get a certification from Tree Intelligence Institute upon completion of the course and a six-month free student license of the LivingNethos platform.
Who is this course aimed at?
This course is aimed at both academic and market professionals, including:
Sociologists, anthropologists and psychologists;
Social Media Strategists;
Community managers;
Content Managers;
Digital communicators;
Journalists;
Market analysts.
This course is not open for enrollment.